aboutme
Hi All ʘ‿ʘ
I am 12twetay! 12 being my graduating year, twetay being a combination of my first and last name.
You can call me Tay or Taylor =]
I love music! Some of my favorites are Vampire Weekend, Blink 182,
The Killers, Jack's Mannequin, Twenty One Pilots, Angels and Airwaves and Gogol Bordello
This is me and my boyfriend Stevie ♥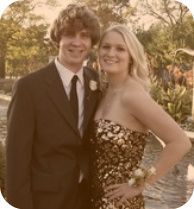 Soy una
Indie
chica!
♋
Continue