Daughter




This is our 19 year old daughter, Robyn, in her graduation picture from 2005. We are so proud of her graduating with her class!

......................

......................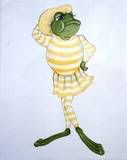 This picture was in a special graduation section of the local paper together with the poem below.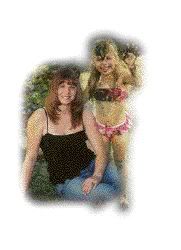 .....


CONGRATULATIONS


Didn't think we would see the day,
When we could very proudly say.
Congrats to you our little MB,
The road to success you now can see.
Tho many obstacles could have beaten you down,
You faced them head on, with only a frown.
Now that you begin a new phase of your life,
We know that you can maneuver any detour or strife.
Yes, you've grown up right before our very eyes,
It's amazing just how quickly that time really flies.
We've many memories to cherish and keep,
With more sure to come as into adulthood you leap.
So on this your Graduation Day,
Your family would just like to say.
We love you and are proud of you.
And want you to be happy in all that you do!
Congrats on a job well done!

Love,
Dad, Mom, Chris and "Little Brain"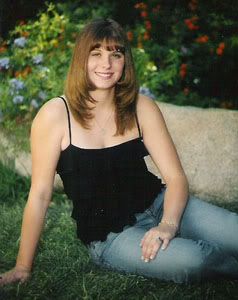 ..........................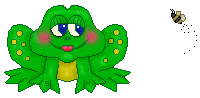 What Are Little Girls Made Of?
Girls are made of sugar 'n spice,
Everything sweet, & everything nice,
Girls are ruffles, bonnets, and bows,
Dimpled smiles and dancing toes,
They're tears and giggles, dolls and curls,
That's how it is with little girls.
................................
A MOTHER'S LOVE
A Mother's love is something
that no on can explain,
It is made of deep devotion
and of sacrifice and pain,
It is endless and unselfish
and enduring come what may
For nothing can destroy it
or take that love away . . .
It is patient and forgiving
when all others are forsaking,
And it never fails or falters
even though the heart is breaking . . .
It believes beyond believing
when the world around condemns,
And it glows with all the beauty
of the rarest, brightest gems . . .
It is far beyond defining,
it defies all explanation,
And it still remains a secret
like the mysteries of creation . . .
A many splendoured miracle
man cannot understand
And another wondrous evidence
of God's tender guiding hand.

.............
My Baby Boy and Me
Its 3 am they're all asleep
And no one's here to see
As we rock slowly back and forth
My Baby Boy and Me.
His little head is feather light
tucked up against my chin
I hold his tiny hand in mine
and stroke his baby skin.
The house about us creaks and groans
the clock hands creep around
He snuggles closer to me still
and makes his baby sounds.
I love these quiet hours so much
and cherish every one
store memories up inside my heart
for lonely nights to come.
All too soon he'll be grown up
his need for Mama gone
but until then I still have time
for kisses and for song.
Time for quiet hours like this
with him cuddled in my arms
where I wish he'd always stay
protected safe and warm.
And yet I know the day will come
when this tiny little hand
will be much bigger than my own
he'll grow to be a man.
But until then he's mine to love
with no one here to see
as we rock slowly back and forth
my baby boy and me.

Here we have the latest picture of my daughter and our "little devil".





froggy
family

Home