To
Even though you are terrified, you fight the urge to scream out for help. Your mind is spinning with so many thoughts. "Where are my friends? Where am I and where is the house at the end of the block?" You slowly look around only to discover that you are now standing in front of a huge Hotel that you have never seen before and have no idea where it came from or how you got here. Nothing around you is familiar and you are surrounded by darkness and total silence except for the sounds of thunder overhead...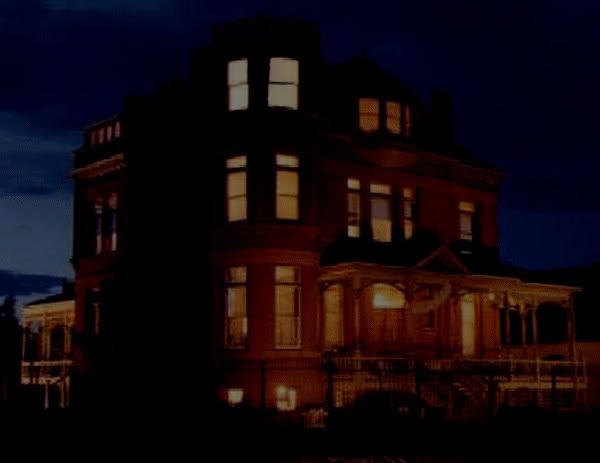 Just as you are about to turn and run in panic, a misty blue lady carrying a latern appears before you.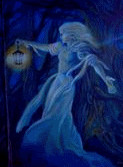 "Follow me and you will find your way back to your friends. You must follow me into the Hotel or you will be lost here forever", the lovely apparition whispers to you as she moves toward the Hotel door.
You decide you have no choice but to follow her and slowly begin to walk forward toward the Hotel door...