Dislikes











Hmm... things I dislike. Let's see what I can come up with!
Pushy people who won't take no for an answer.
People who think they know more than everyone else. We all know things that others may not, so there is no reason to prove it.
Someone who takes credit for something they did not do.
SPIDERS!!!

Barkng dogs late at night that won't let you sleep.
No hot water left for a nice long shower.
Dirty dishes. I hate doing dishes and I don't do windows. LOL
Looking forward to watching a favorite show only to fall asleep during the last 15 minutes and having no idea "who did it", "how they did it", or how it ended!
Being sick during the Holidays or a long week-end.
COMPUTER PROBLEMS!!!
Mayonnaise - especially when I order a hamburger without it and get it home to find it slathered in it. Yuk!!!
Anyone who is disrespectful, rude, or condescending to others.
Waking up early when I can sleep in and then not being able to go back to sleep.
Cold coffee.
Having my house dirty and unkept.
Finding dog poop in my yard when we don't own a dog.
EARTHQUAKES!!!
Liver and onions.
Inflation, but I'm sure everyone dislikes that.
Pornographic SPAM that somehow manages to sneak past my Spam guards once in a while.
After hours of working on Christmas lights, turning everything on only to find some aren't working - even though they all worked when you checked them BEFORE you started hanging them.
Guess that's enough for now!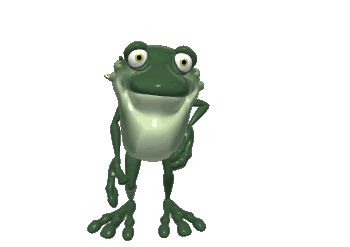 About
Home